About Keystone Chiropractic
Since opening in 2007, Dr. Nathan Lorenz has introduced so many patients to chiropractic care. We want our community to learn how it can help improve their health and wellness. Our goal is to have them seek natural health care with us before they go elsewhere.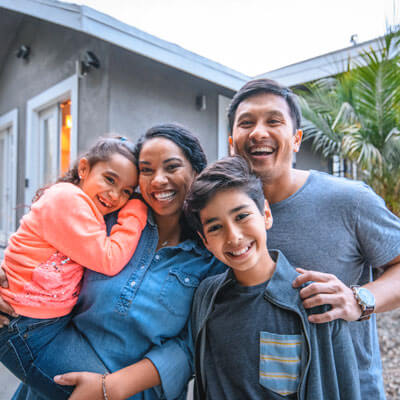 Our Mission
Our deepest purpose as a clinic is to make a difference in people's lives by supporting the health, well-being, and natural healing of all people within our Gahanna community.
A Hands-on Approach
Chiropractic is holistic care that considers all of you. At Keystone Chiropractic, we're equipped to treat all ages, and various conditions. We'll show you a different way to experience a healthier and more enjoyable lifestyle. While chiropractic can help relieve pain, it also allows you to maintain good health for years to come.
Your treatment plan is unique and specific to your needs. We use numerous methods, including chiropractic adjustments, exercise therapies, passive modalities, and physical therapy, to provide you with the best outcome.
How Can You Help Me?
Chiropractic adjustments have been proven safe and effective for everyone, from Baby to Grandpa! And Mom doesn't have to be uncomfortable during her pregnancy, which makes everyone happy.
Above all, we care about you and your overall health. Each case is special; your care plan is tailored to your needs. Many patients come to us with one problem and experience improvement with issues they didn't know they had. Treatment can raise your level of wellness, allowing healing to occur naturally.
MEET DR. NATE »
Making a Difference
Dr. Nate is grateful for all the awesome mentors in his life, most importantly his dad. He has guided him on his chiropractic journey, helping confirm he's made the right choices.
Passing on what he has learned to his patients, Dr. Nate has many cases that have proven fulfilling. Some of the most memorable have been helping patients with sciatica. Having a patient walk bent over into the office, then leave standing straight is gratifying.
Ask About Our $79 New Patient Special!
You'll receive a consultation, examination, X-ray and report of findings for only $79. This offer is a terrific way to get started on the road to better health; contact us today!
---
About Keystone Chiropractic | (614) 475-1900