New Patients at Keystone Chiropractic
When you come to our office, expect to feel welcome. Our staff will greet you by name and ensure you're as comfortable as possible. We know your time is valuable; please complete the online paperwork prior to your visit. Onboarding for new patients is a 2-step process.
Relax in our safe environment; we won't keep you waiting long.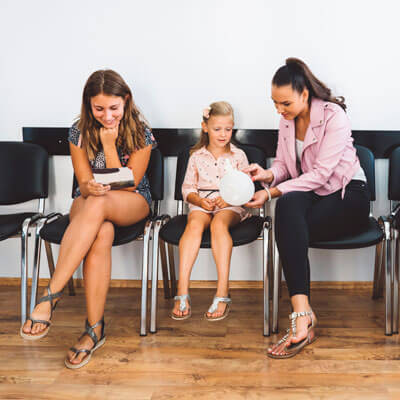 Your Initial Consultation
After all your paperwork is complete, we'll take you to a consultation room to view a short orientation video. Dr. Nate will come in to speak with you about your problems and other information that might be helpful with your assessment.
Next, he'll do a thorough physical exam and other tests. X-rays, if necessary, will be taken at this time. Since most patients come in with some degree of pain, Dr. Nate will do a mild form of therapy to help ease your discomfort.
You'll be scheduled for your next visit as soon as possible. Please allow 45 minutes for the initial consultation.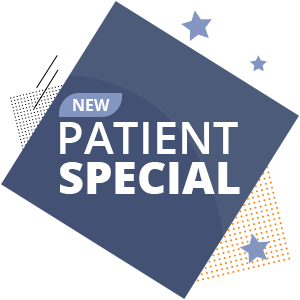 Take Advantage of Our $79 New Patient Special
New patients receive a consultation, physical examination, X-ray and report of findings for only $79. Contact us to make an appointment and start feeling better today!
CONTACT US »
When You Return
On visit number two of the onboarding process, Dr. Nate will review your X-rays and test results with you. This is called the report of findings. He'll explain what he found and why it occurred. You'll get his recommendations for care and review the treatment plan.
Frequency of visits and cost will be discussed prior to the first treatment. There are never any surprises; we want you to be comfortable with the plan before we proceed.
Your health is your choice. If you decide to proceed with care, Dr. Nate will give you the first adjustment. Our staff will set up your next appointments before you leave.
Finances
We participate with most major insurance providers, except Aetna and Cigna. We also accept Medicare, Medicaid, HSA plans, and major credit cards. We never want cost to prevent you from getting the care you need. We'll work with you to make it happen.
Ready to Book Your Visit?
We're here to help you; get started on your journey to better health and wellness. Contact our office at (614) 475-1900 and ask about our new patient special!
---
New Patients at Keystone Chiropractic | (614) 475-1900